OPENING OF THE EXHIBITION KONSTEN ATT TA TILLVARA / THE ART OF RECYCLING AT SÖRMLANDS MUSEUM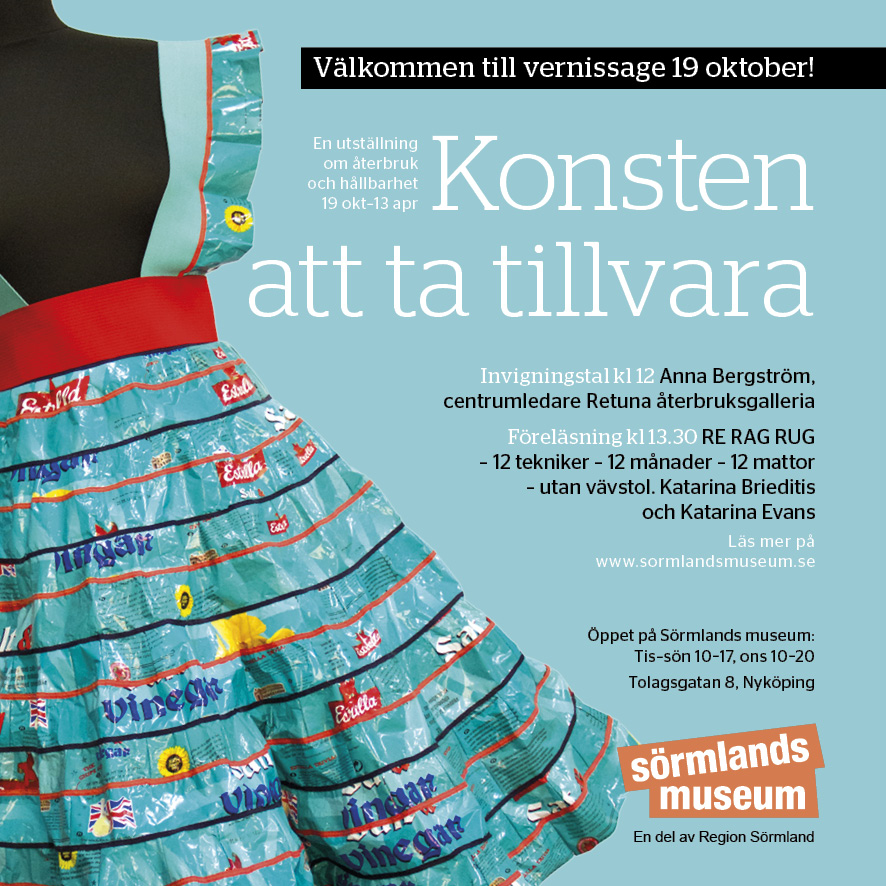 Opening 19th of October. The exhibition runs until 13th of April 2020.
Lecture Precious or Trash? The history of textile waste. The 12th of February. With Johanna Törnqvist and Ylva Sjöstrand.
Precious Trash Workshop. The 14th of March. With Johanna Törnqvist.