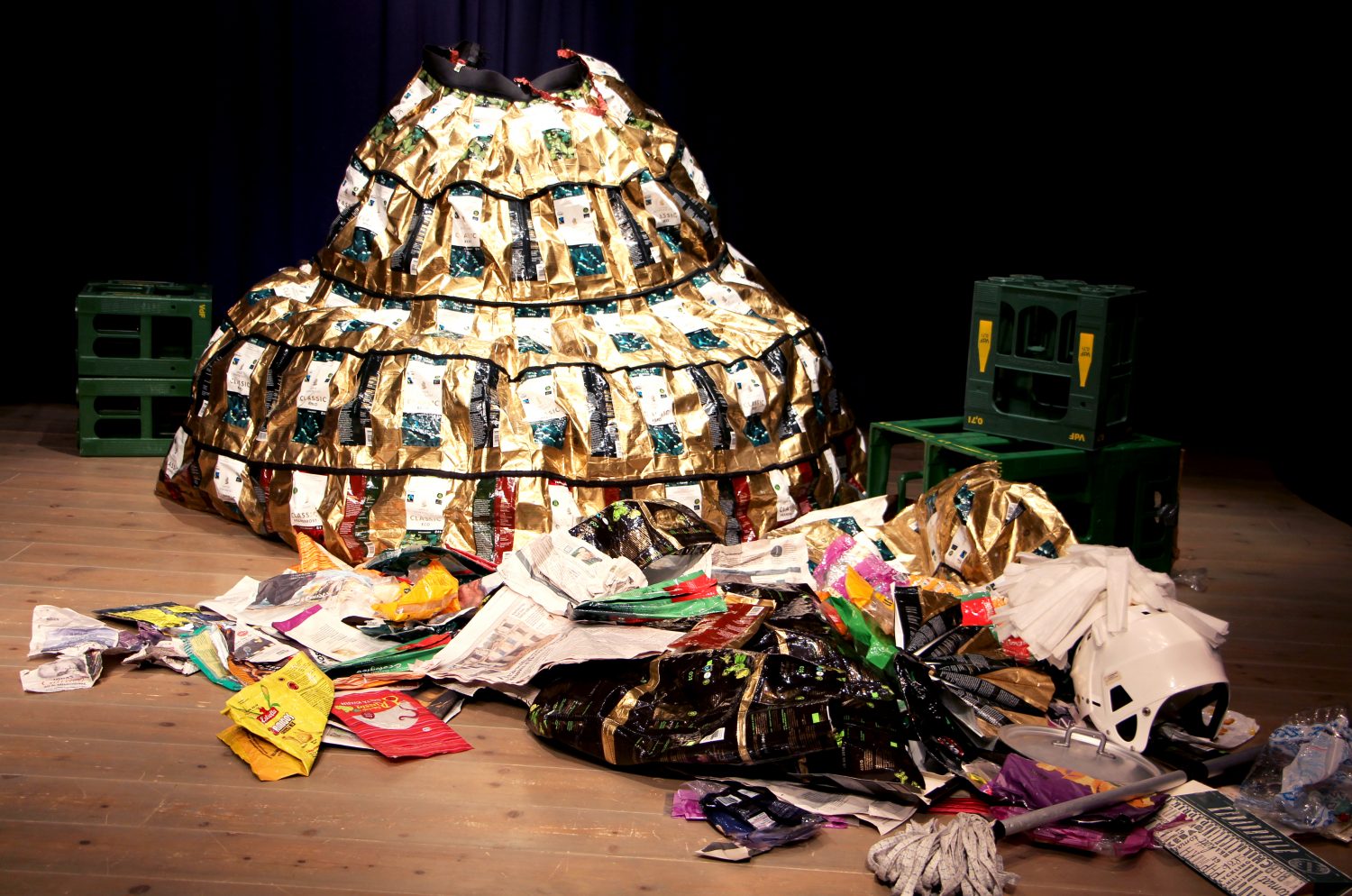 27th of January 2017
Project Precious Trash making costumes for Don Quijote at Långsjö Theater.
Cervantes classical hero, Don Quijote, manifests himself among migrant crowds in the midst of today's climatechanges. In his sumptuous armor dress made out of trash, this hero is riding out to create justice, but the question is whether he can, wants or can manage to succeed.
The classical groundbreaking work Don Quijote de La Mancha by Miguel Cervantes blends with insights from international climate and environmental research and the actors own experiences of migration and exclusion.
The scenic expression of clown, mime, acting and live music is enriched by Johanna Törnqvist's tailor made costumes made of trash and old packaging material.