NOVEMBER 2015: LANDSTINGET SÖRMLANDS KULTURSTIPENDIE 2015
SÖRMLANDS CITY COUNCIL´S CULTURAL AWARD 2015
The jury´s motivation:
"Where others see trash, Johanna Törnqvist see raw material.
"Her work comprises criticism of civilization but she does not stick to
the gloomy side and raises no pointers. Instead, she offers something
attractive and beautiful, and only when we get close, we can see the origin."
http://www.landstingetsormland.se/Kultur-utbildning/Bidrag/Landstingets-kulturstipendier/Kulturstipendiater-201311/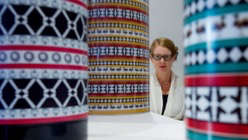 ---
NOVEMBER 2015: KONSTHANTVERKARNA POP_IN LOKSTALLET GNESTA
Konsthantverkarna in Stockholm has put together an exhibition based on 20 members work.
Their contributions are the starting point for a tour around the country.
Beginning in November 2015 the exhibition will tour at all the places where participating craftsmen are active in.
First to receive the exhibition is Johanna Törnqvist. Johanna's work has recently been shown in Russia,
organized by the Swedish Institute and she has also been presenting her work in swedish television..
With her modern approach to recycling (or upcycling!) she has evoked many people's curiosity
and has also been rewarded with Sörmland county's cultural award 2015.
http://konsthantverkarna.se/nyheter/2015/11/15/456-pop-in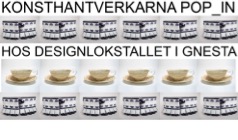 ---
OCTOBER 2015: SÖDERMANLANDS NYHETER
http://www.landstingetsormland.se/Kultur-utbildning/Bidrag/Landstingets-kulturstipendier/Kulturstipendiater-201311/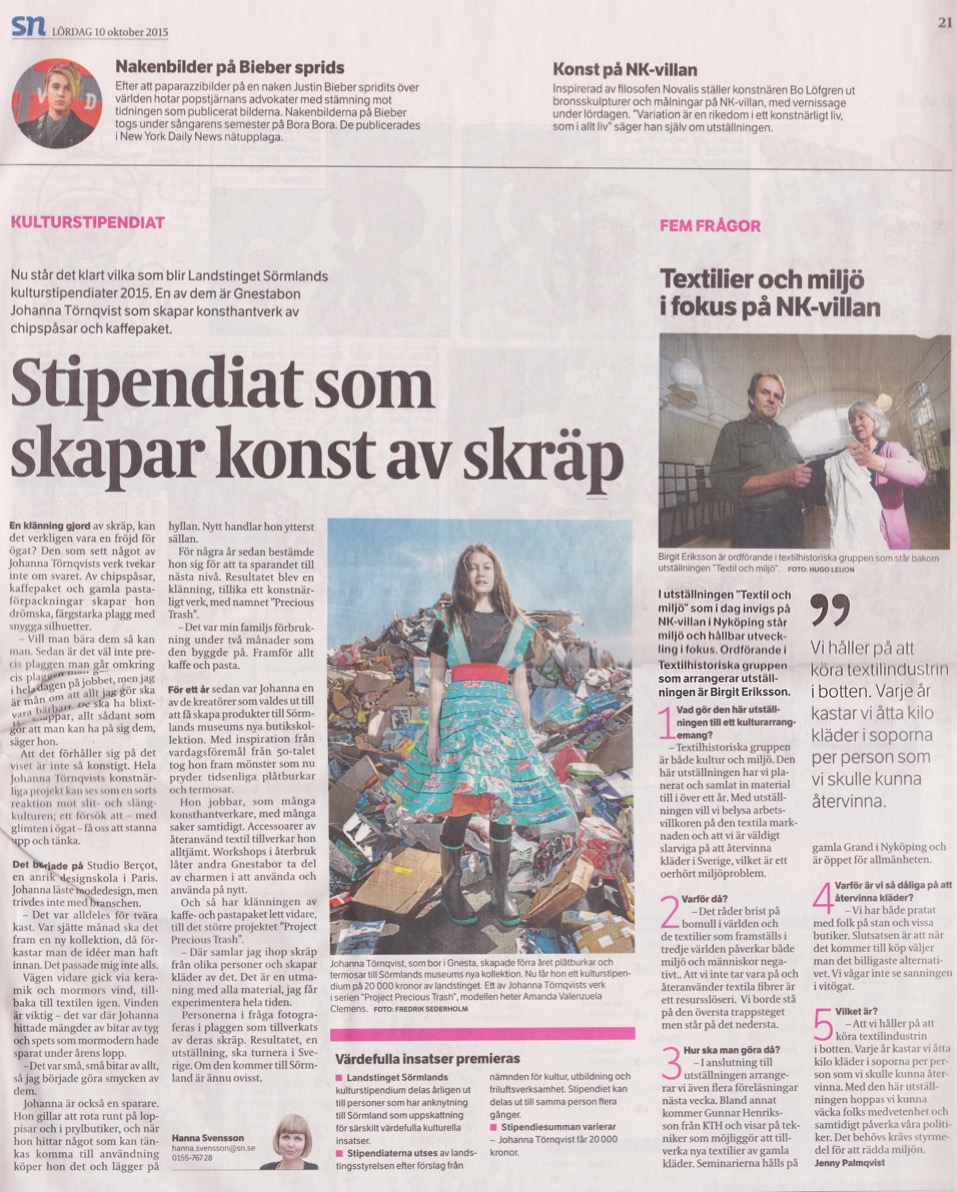 ---
OCTOBER 2015: VÄXJÖBLADET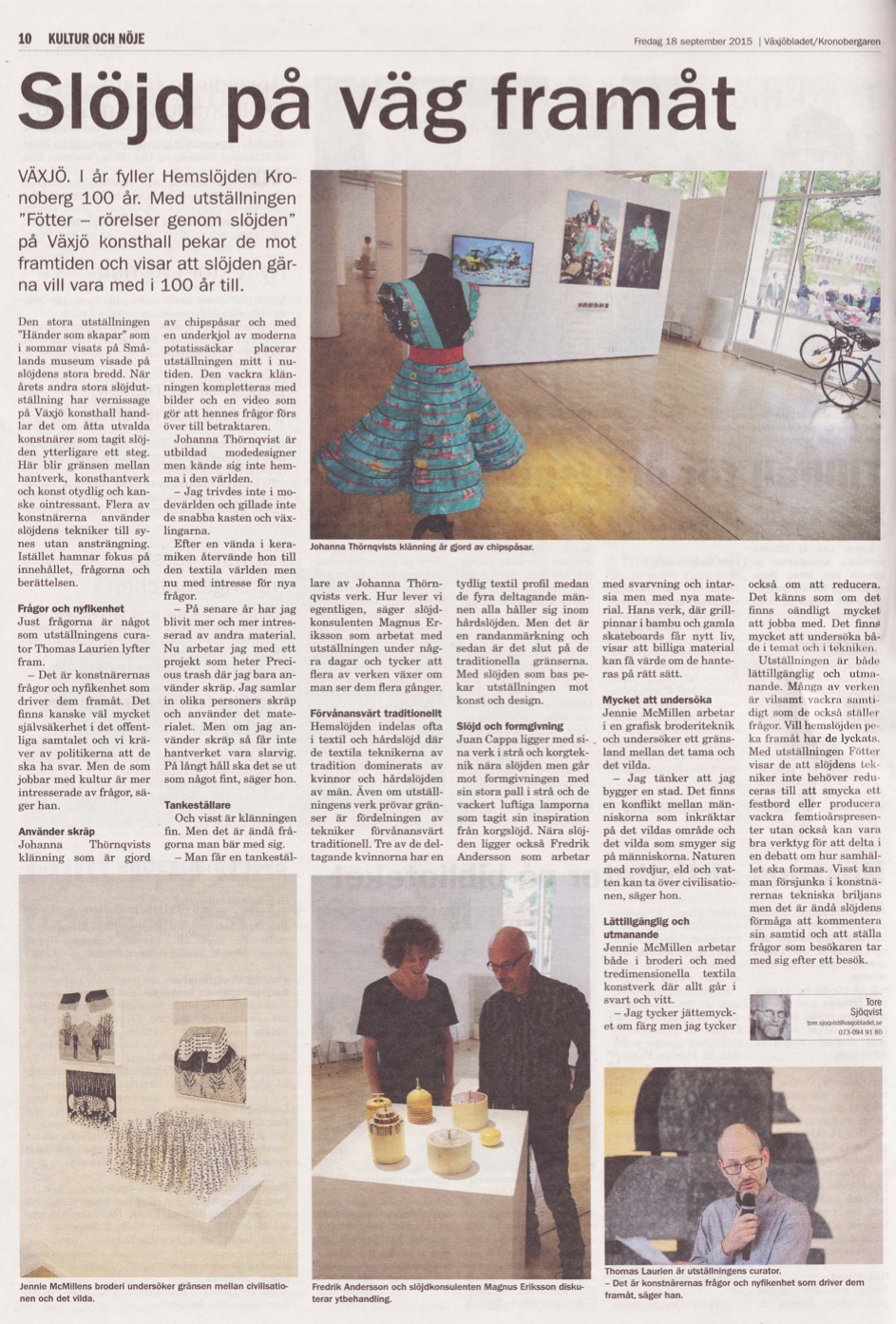 ---
OCTOBER 2015: VÄXJÖBLADET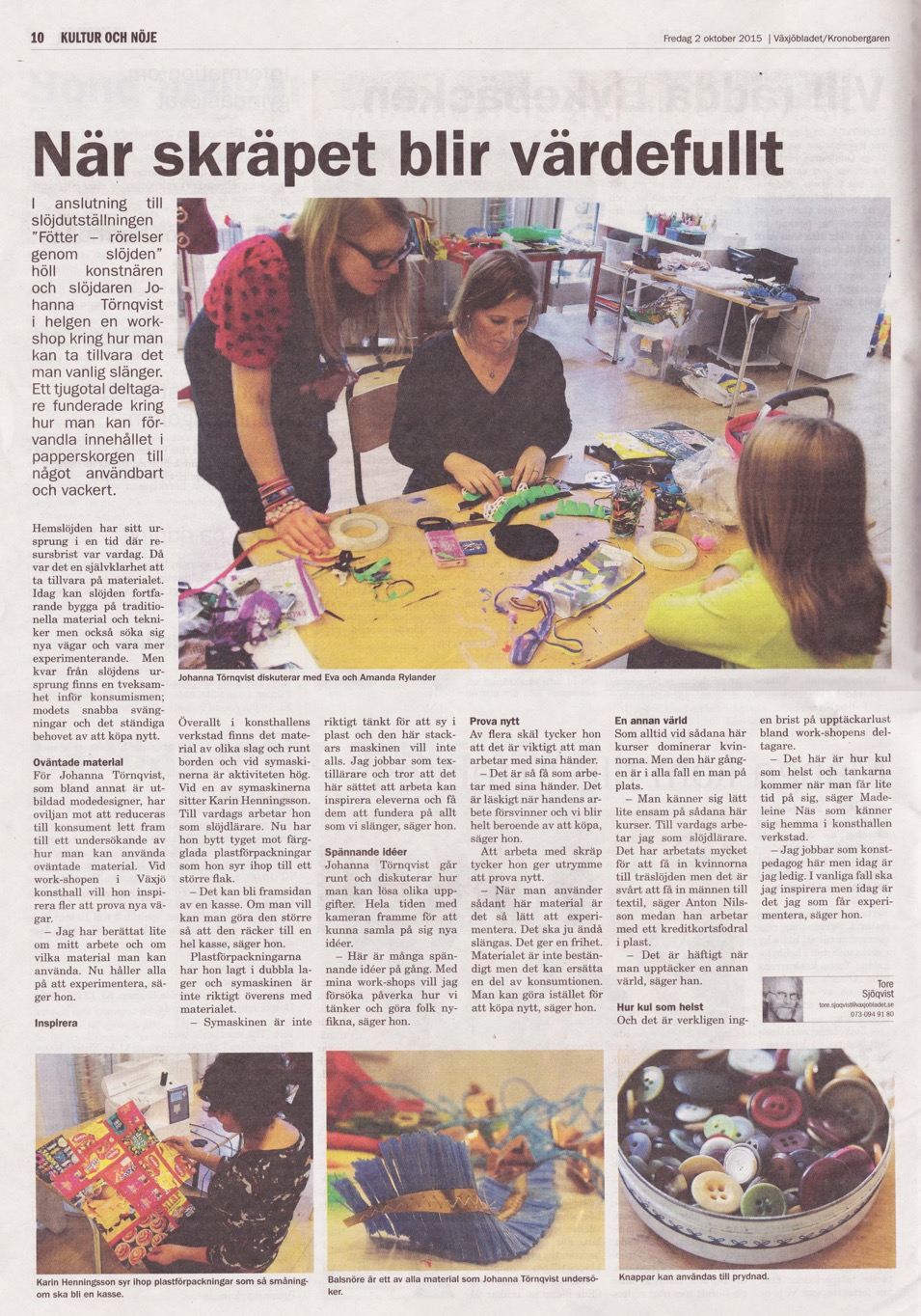 ---
SEPTEMBER 2015: SÖDERMANLANDS NYHETER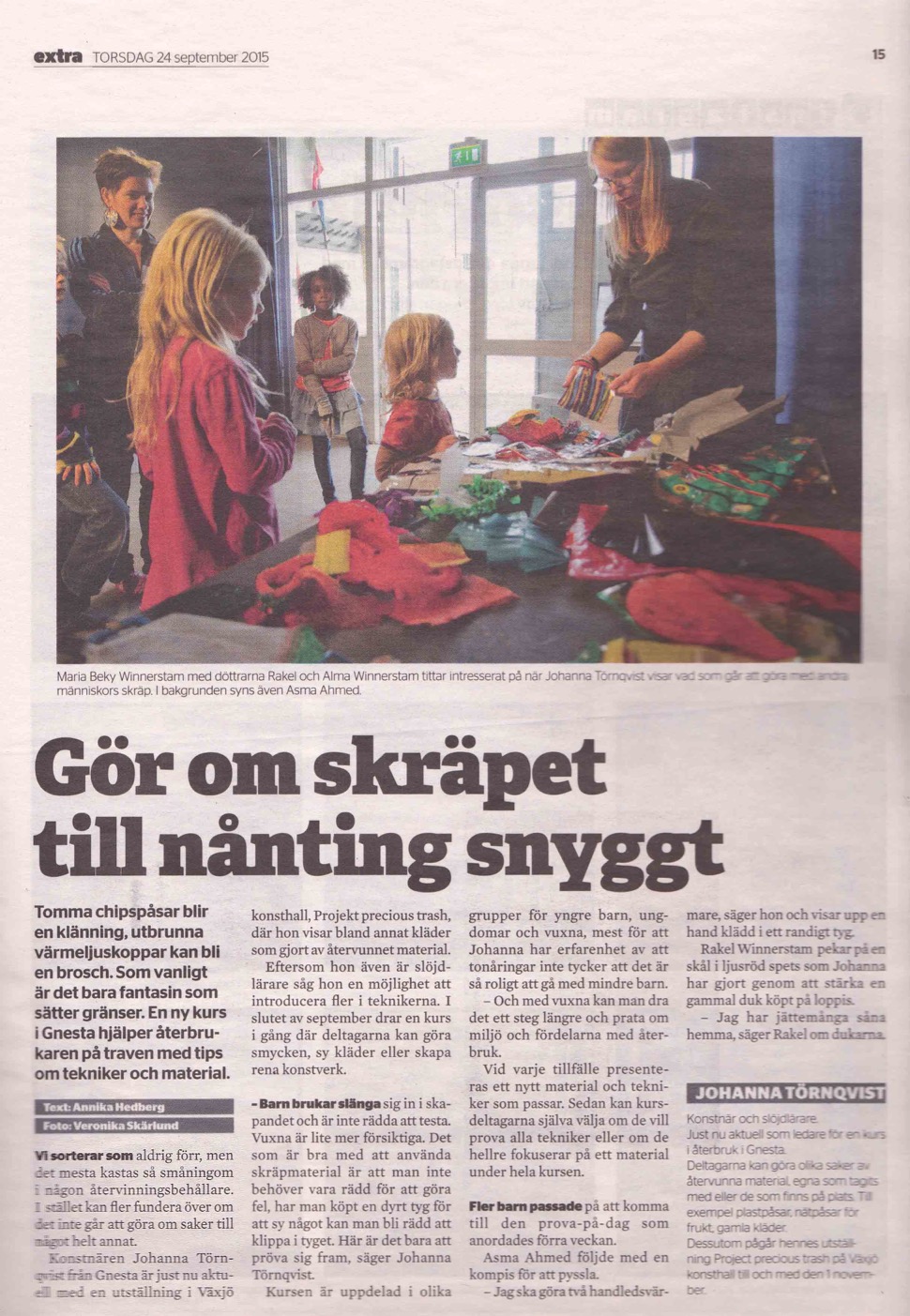 ---
SEPTEMBER 2015: FASHION THEORY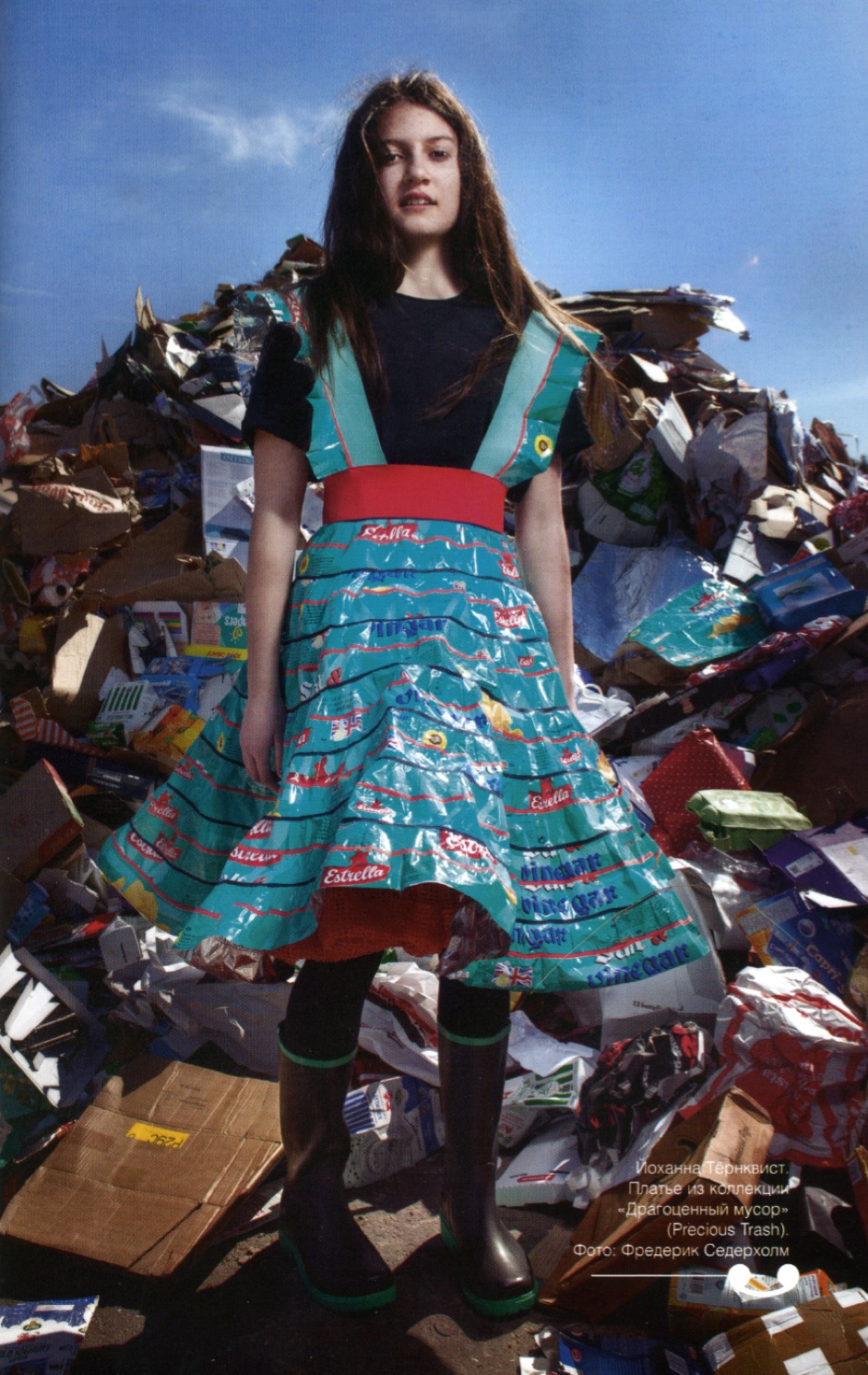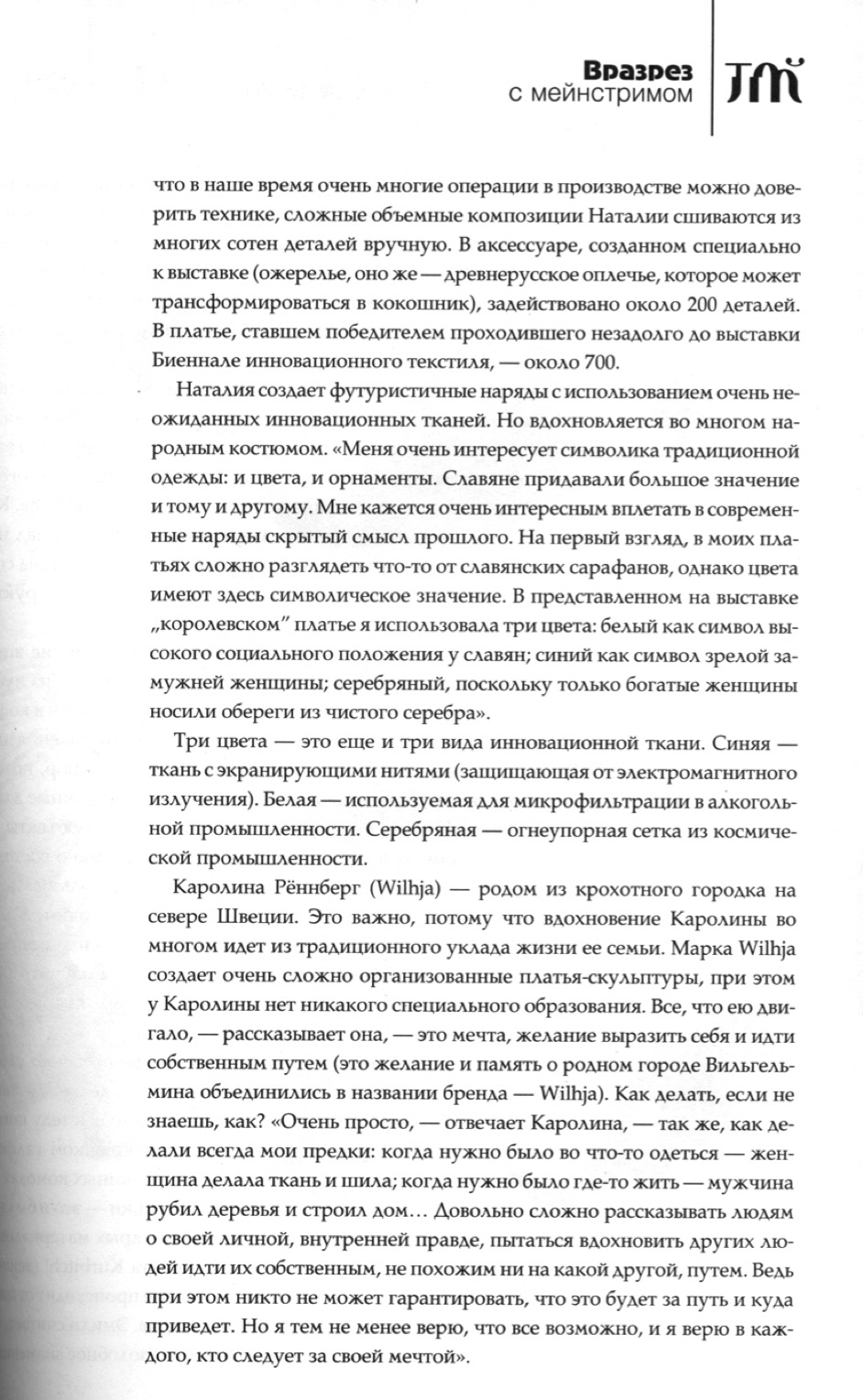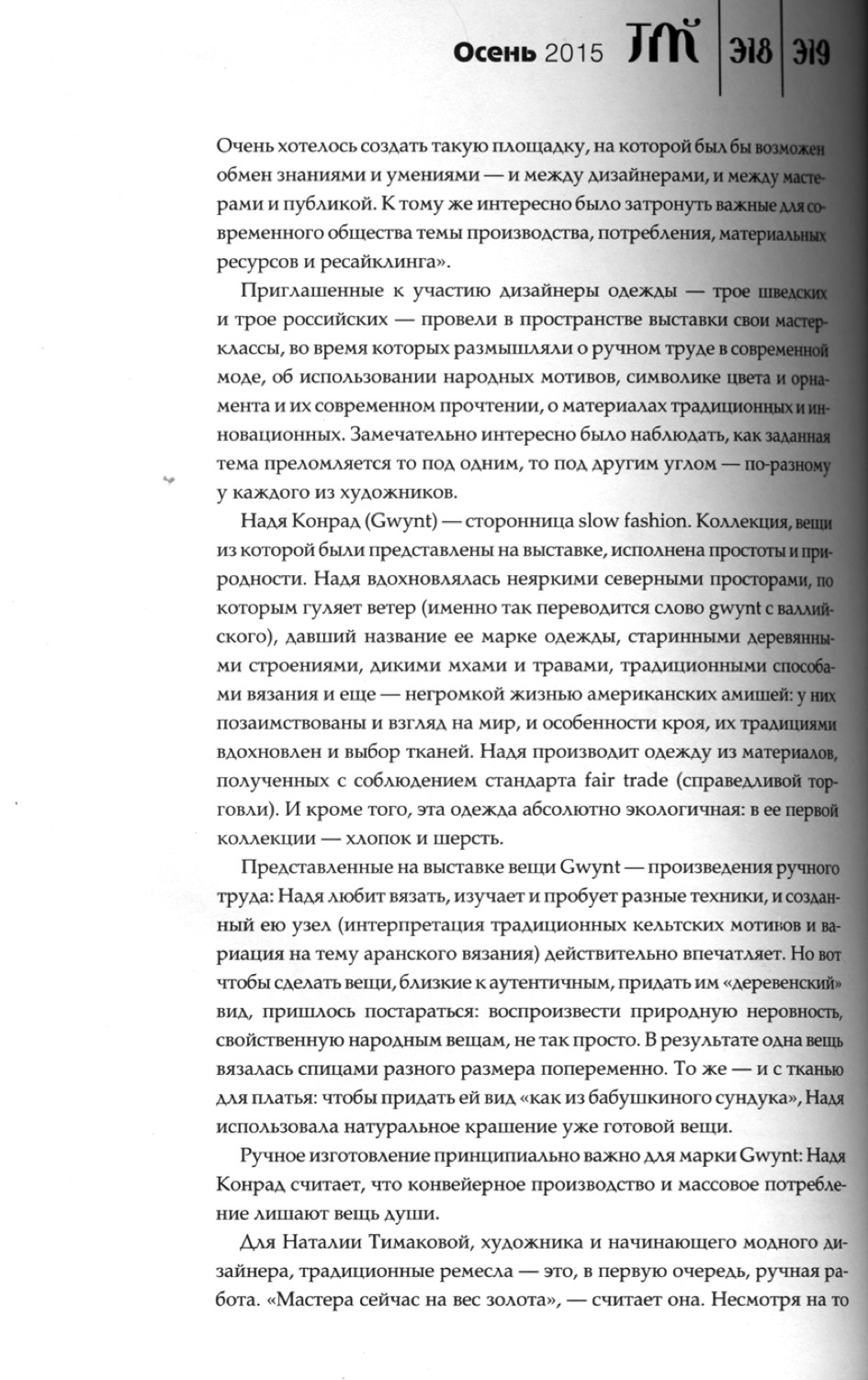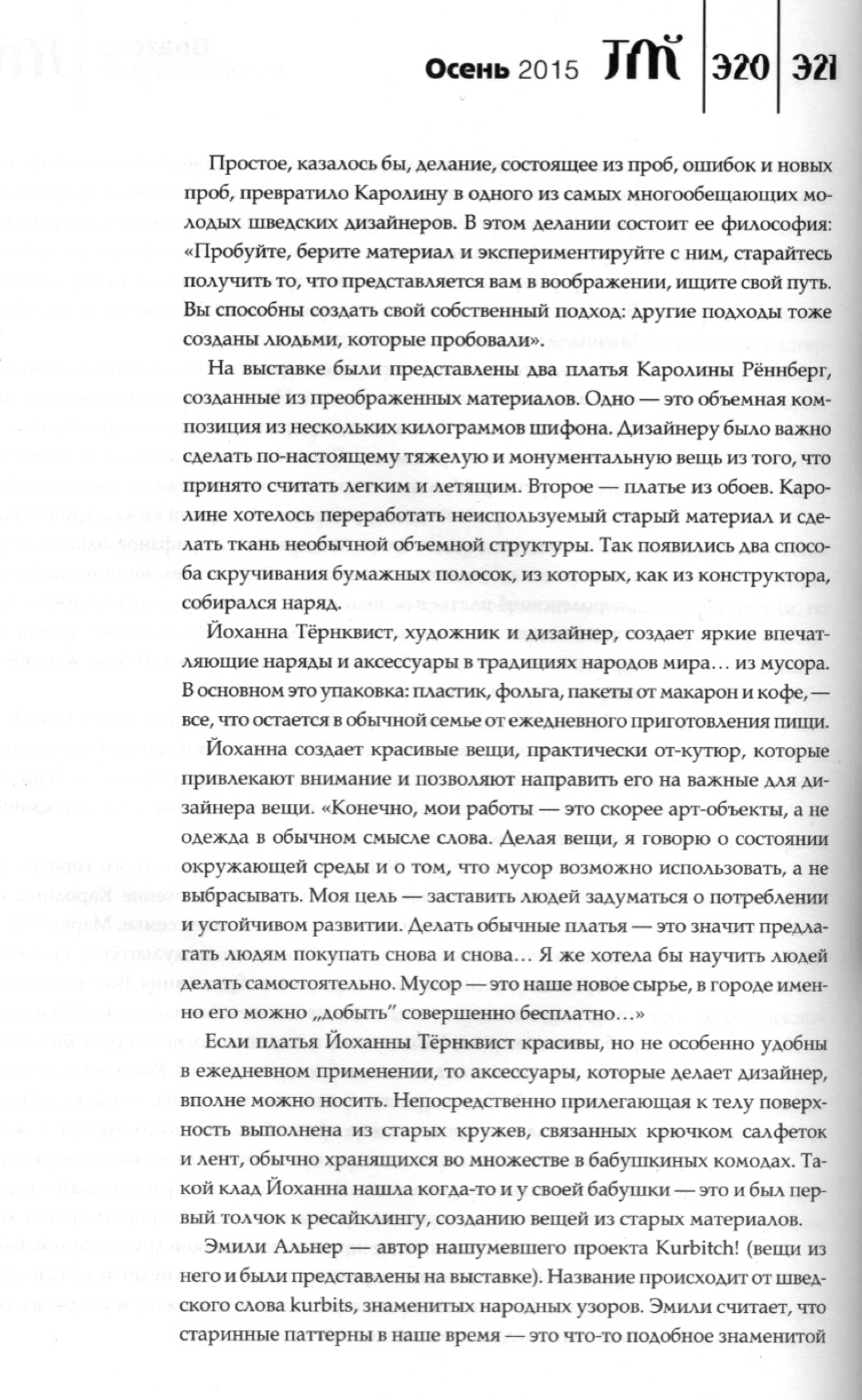 ---
SEPTEMBER 2015: HEMSLÖJD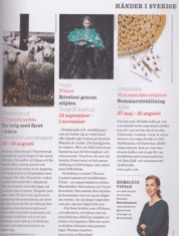 ---
SEPTEMBER 2015: VÄXJÖ KONSTHALL
EXHIBITION: FÖTTER – rörelser genom slöjden
12th of September – 1st of November
Preview of Project Precious Trash
WORKSHOP: Project Precious Trash with Johanna Törnqvist 26th of September-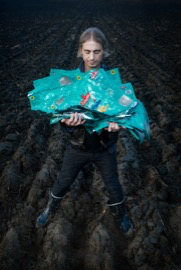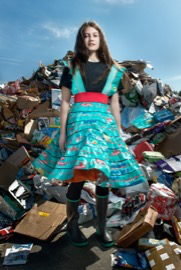 ---
JUNE 2015: KURBITS PÅ TRÄSLOTTET
Träslottet, Arbrå, Hälsingland.
28th of June – 16th of August.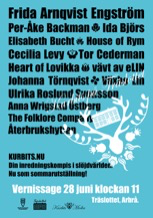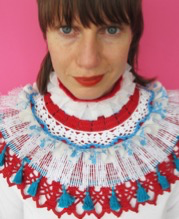 ---
JUNE 2015: TIDNINGEN VI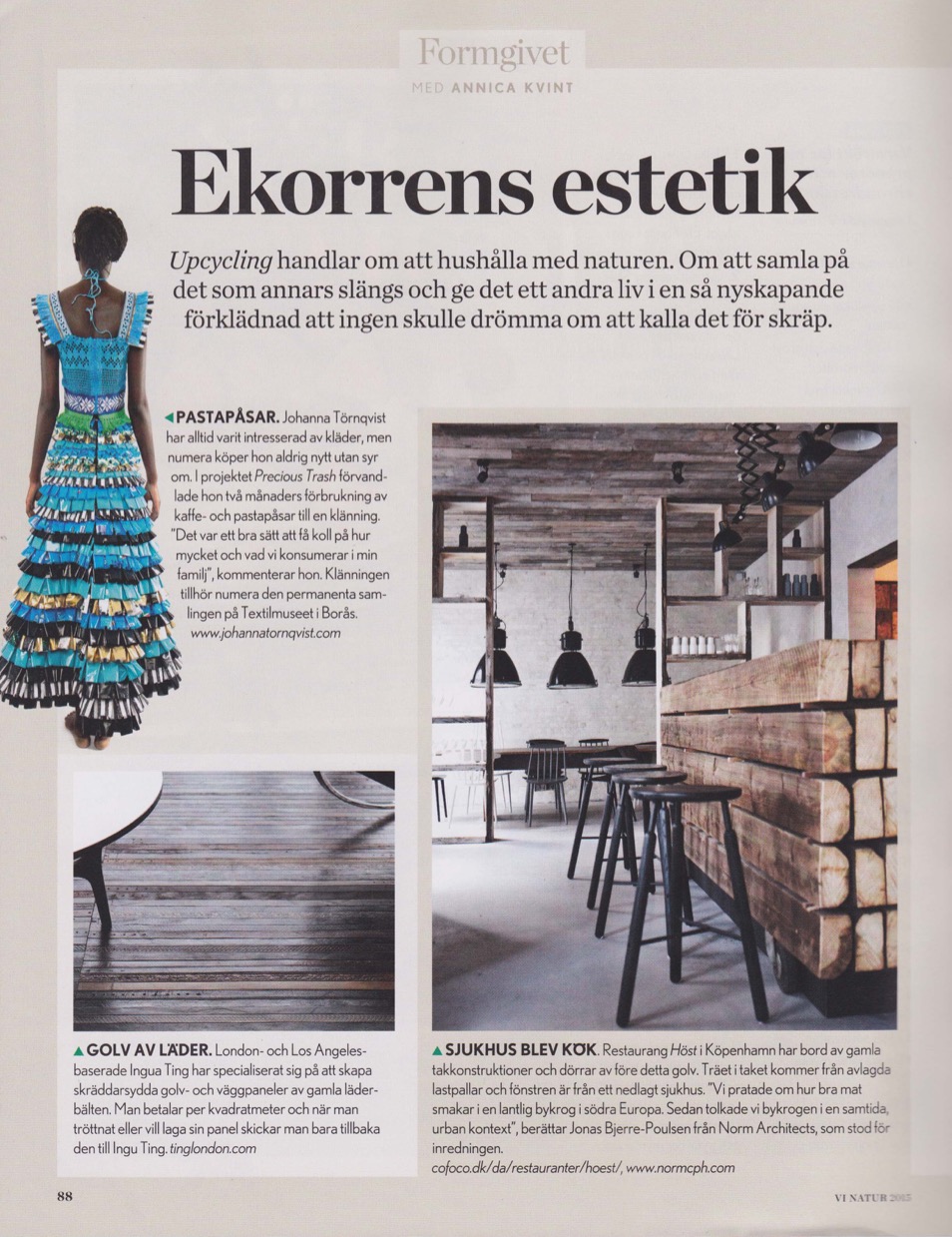 ---
MAY 2015: ALL-RUSSIAN DECORATIVE ART MUSEUM
FASHION & CRAFT
TRADITION MEETS CONTEMPORARY DESIGN
SIX FEMALE DESIGNERS FROM RUSSIA AND SWEDEN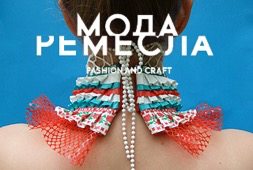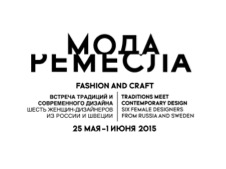 ---
FEBRUARY 2015: SWEDISH TELEVISION SVT GO'KVÄLL
Johanna Törnqvist makes jewellery and garments out of trash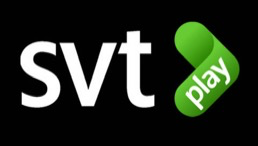 ---
FEBRUARY 2015: K.H.V.C. KONSTHANTVERKSCENTRUM WEBSHOP
Opening of Konsthantverkscentrums webshop.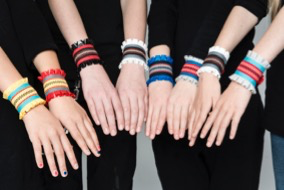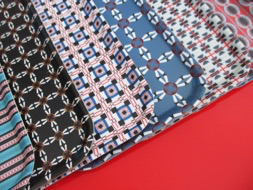 ---
FEBRUARY 2015: TARA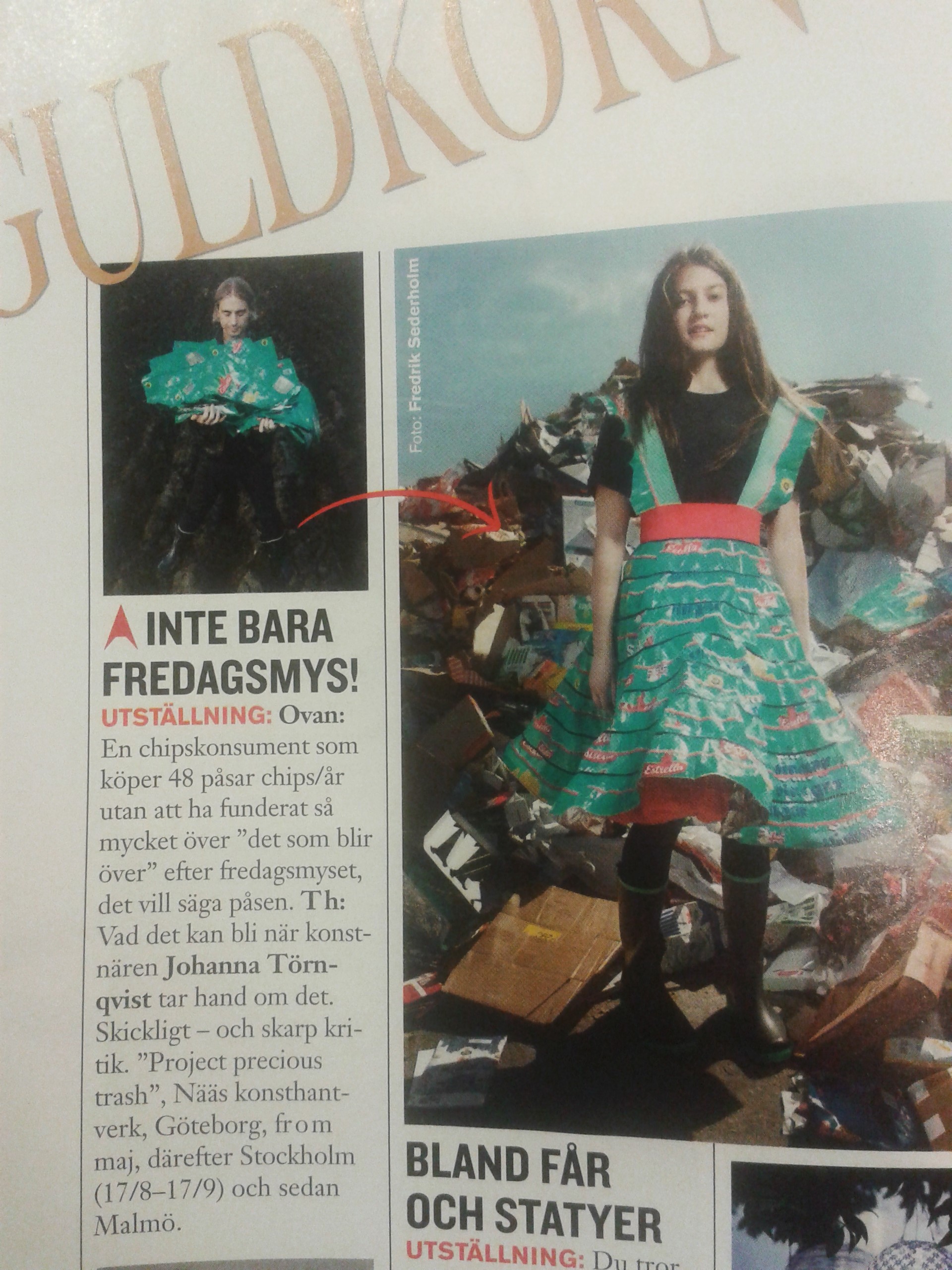 ---
JANUARY 2015: MODERNT HANTVERK, KONSTHALL MÄRSTA SIGTUNA MUSEUM & ART