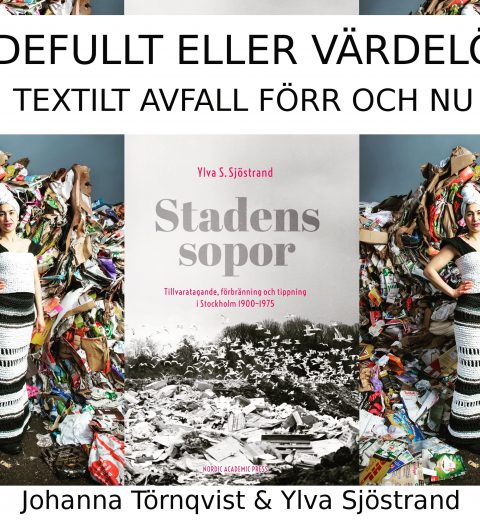 Lecture Precious or trash?  Värdefullt eller värdelöst? – textilt avfall förr och nu. With historian Ylva Sjöstrand at Sörmlands Museum. https://www.sormlandsmuseum.se/program/foredrag-vardefullt-eller-vardelost-textilt-avfall-forr-och-nu/?occasion=2020-02-12%2018:00:00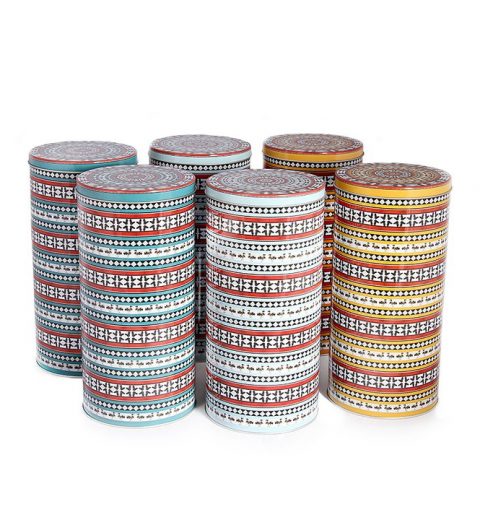 Opening this weekend of Sörmlands Museum and the project "Yesterdays craft becomes tomorrows design". Thermoses, tins, oilcloth ans DIY kits with patterns made with inspiration from the museums collection "Eskilstunahemmet", a collection with all every day objects from one single home in the 50's.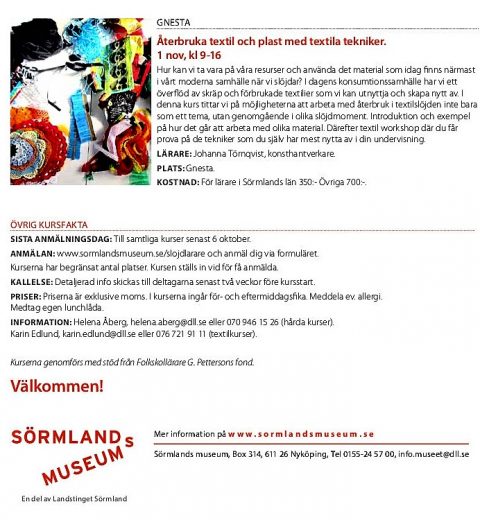 1st of November 2017 Continuing education for craft teachers. Recycling of textile and plastic to use as craft material in education. Organized by Sörmlands Museum.