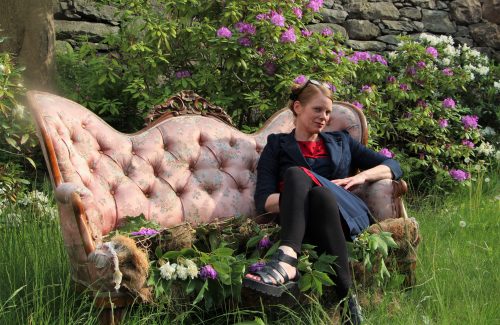 Johanna Törnqvist is making jewellery and garments out of recycled textile and plastic material. She is using trash and waste from her own, family or friends consumption of daily waste and packaging material. By using this kind of material she makes the unprecious material precious by the way she handles it.
Johanna is refining waste, pleated and stitched together with the same precision as haute couture to make a statement about our daily consumption and to arouse questions about sustainability and environmental issues.With her work she also wants to make a contribution to the ongoing debate about the unsustainable fashion industry.
Johanna Törnqvist graduated from Studio Berçot in Paris in 1990 and is also educated in New York, Japan and Stockholm and has been working with fashion, textile handicraft and ceramics, as well as education. She has a long experience from teaching and has been running many courses and workshops.