Side Effects now part of Nationalmuseum´s collection (Sweden's Museum of Art and Design)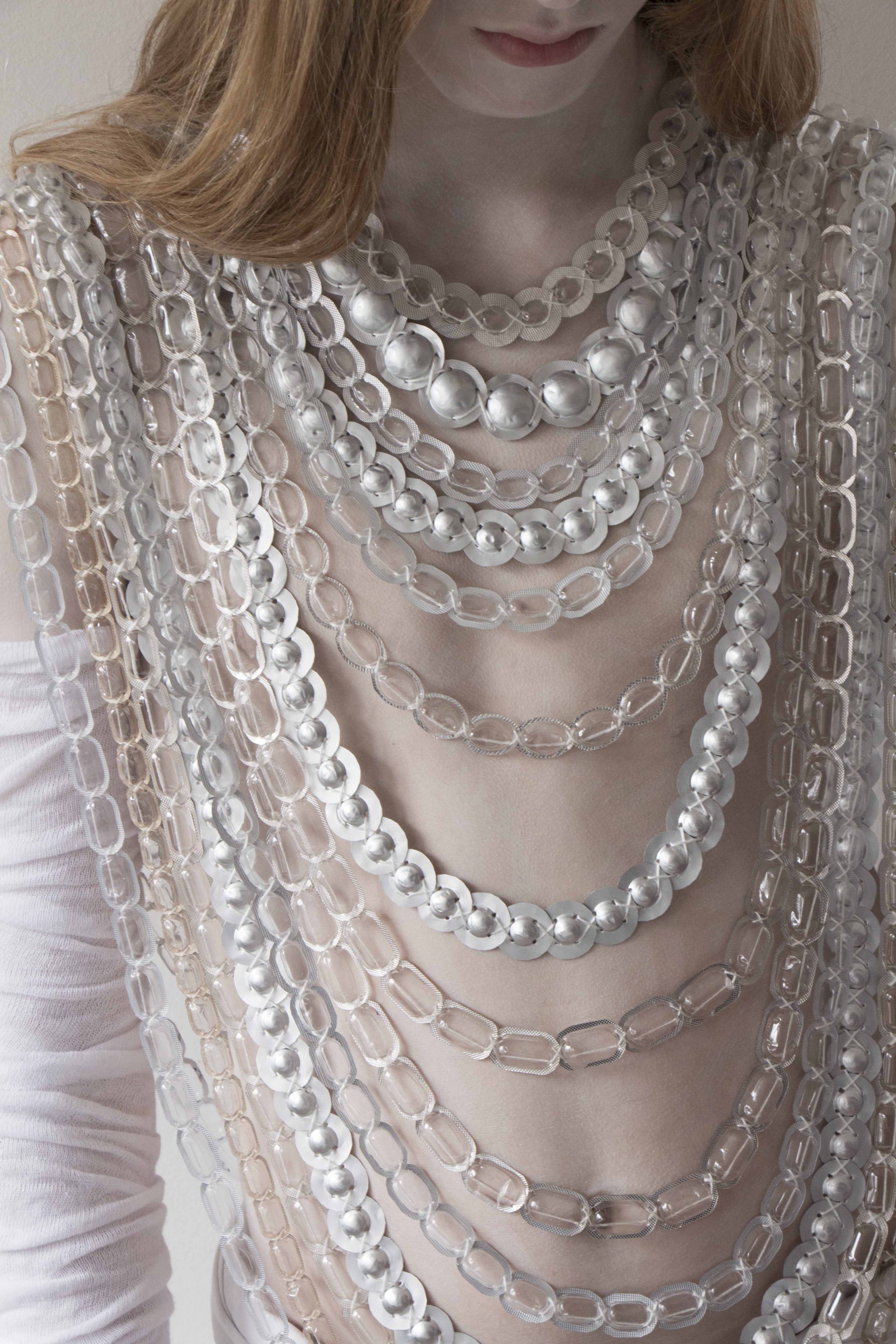 The necklace Side Effects made by wasted blisterpacks is now part of Nationalmuseum's collection (Sweden's museum of art and design).
Johanna Törnqvist was one of fifteen exhibitors in the touring exhibition The 6th European Triennial of Contemporary Jewelery. 
Nationalmuseum, in Stockholm has now purchased Johanna Törnqvist's jewelry in donation by Nationalmuseums Vänner, Bengt Julin's Fund.
Cilla Robach, first curator, tells us that the Nationalmuseum sees the necklace Side Effects as an interesting continuation of Johanna Törnqvist's work in the borderland between fashion, art, design, jewelry and folk art.
She writes:
"In her work there is a consumer criticism that discusses how we often look upon natural materials and natural resources as an infinite resource, while we continuously produce large amounts of trash.
By using material we others define as trash, she makes her work raise questions."
The jewelry is made from recycled blisterpacks for medication. Hereby it also becomes a commentary on the ongoing debat on medication for a "normal life".
The jewelry is not currently displayed, but will be shown in the permanent exhibition called The Treasury at Nationalmuseum.