DECEMBER 2014: FOLKET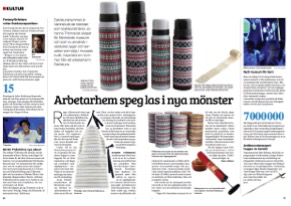 ---
DECEMBER 2014: ART JEWELRY FORUM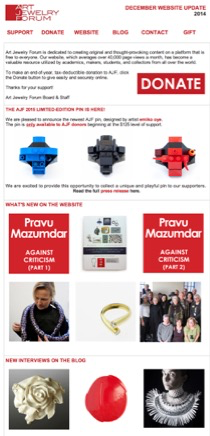 ---
NOVEMBER 2014: STILMEDVETEN FORM DESIGN CENTER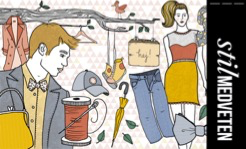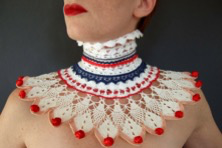 ---
NOVEMBER 2014: HEMSLÖJD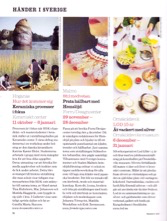 ---
NOVEMBER 2014: ELLE DECORATION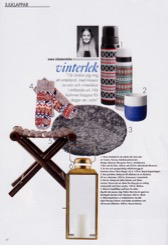 ---
NOVEMBER 2014: STILMEDVETEN
Cerclage de Noce at the exhibition Stilmedveten by Sveriges Konsumenter (Swedish Consumer's Association).
An exhibition about fashion, quality and sustainability.
Opening friday 31st oct at PUNKTMedis, Stockholm.
http://www.sverigeskonsumenter.se/Stilmedveten/
http://www.sverigeskonsumenter.se/Vad-vi-gor/Aktuellt1/Stilmedveten—nytt-projekt-om-hallbart-mode/
http://www.granntanter.se/2014/10/06/stilmedveten/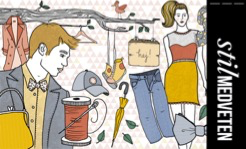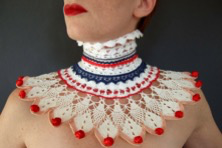 ---
OCTOBER 2014: SÖDERMANLANDS NYHETER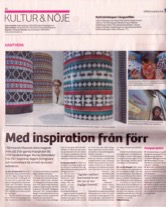 ---
OCTOBER 2014: SÖRMLANDS MUSEUM WEBSHOP
Opening of Sörmlands Museum webshop.
Thermos, jar, fabric, cloth, apron, coolbag and napkin designed by Johanna Törnqvist.
http://butiken.sormlandsmuseum.se/metervara/metervara-malsprutan-bomull.html








---
OCTOBER 2014: SWEDISH RADIO, SVERIGES RADIO P4 SÖRMLAND.
For the opening of Sömlands Museums shop; webshop and pop-up store.
Nytt inspirerat av gammalt i Sörmlands museums nya butik
Sörmlands museum öppnar en butik med en ny kollektion som är inspirerad av muséets gamla samlingar.
Medverkande: Karin Lindvall, länsmuseichef, Anne Elmdahl, projektledare, Johanna Törnqvist, textilkonstnär
och Simon Svenberg, slöjdkonstnär. Reporter: Katarina Larsson/P4 Sörmland 20140930.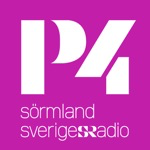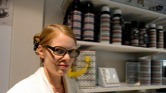 ---
OCTOBER 2014: SÖRMLANDS MUSEUM
Gårdagens hantverk blir morgondagens design/Yesterdays craft becomes tomorrows design
Opening of Sörmlands Museums shop; webshop and pop-up store.
4 th of october 12-16, Brunnsgatan 23, Nyköping.
A new collection made by 15 designers.

---
SEPTEMBER 2014-SWEDISH RADIO, SVERIGES RADIO P4 SÖRMLAND.
Interview with Johanna Törnqvist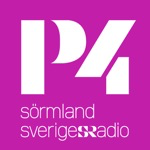 ---
SEPTEMBER 2014-ART INFO NEW YORK
Art Jewelry Exhibition Woos Young Collectors in Meatpacking District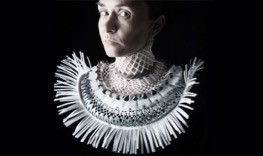 ---
SEPTEMBER 2014-Wear It Loud 
REINSTEIN/ROSS GALLERY NEW YORK 9/4/14-10/16/14
A JEWELRY EXHIBITION, ART JEWELRY AS A FASHION STATEMENT
Featured artists: Johanna Törnqvist, Anya Kivarkis, Ashley Buchanan, Alissia Melka-Teichroew,
Cristina Dias, Denise J. Reytan, Gregory Larin, Hanna Hedman, Inbar Shahak, Karin Seufert,
Lola Brooks, Marge Hinge, Mia Kwon, Nikki Couppe, Rebecca Hannon, and Tara Locklear.
"Wear It Loud" is a contemporary art jewelry exhibition dedicated to exploring the ongoing
conversation between fashion and jewelry. With over 50 pieces of jewelry on view, "Wear It Loud"
will present the work of sixteen emerging and renowned international artists who all create unique
and one- of- a kind wearable works of art.
---
AUGUST 2014: FORMEX
Design and  sustainability at  Formex – the largest interior design fair for Nordic design.
Design och hållbarhet på Formex.



Rugs and Trash
Dagliga inspirationsföreläsningar på temat "Trender och Hållbarhet" med Lotta Ahlvar.
På scenen medverkar också varje dag olika gäster som Lotta intervjuar och samtalar med om hållbarhet.
Hur kan man med design ge till synes värdelöst material ett unikt värde?
Lyssna på Johanna Törnqvist som med kollektionen Precious Trash skapat både bärbara kläder och sköna smycken.
Och ta del av historien om Re Rag Rug där formgivarna och hantverkarna Katarina Brieditis och Katarina Evans med
sitt återvinningsprojekt skapat unika mattor av textilt avfall och dessutom vunnit både priser och påbörjat en lång
utställningsturné.
Re Rag Rug och Johanna Törnqvist
Stora scenen A 33:20 Fredag  15/8 kl 15.00-16.00
---
JUNE 2014: ORNAMENT MAGAZINE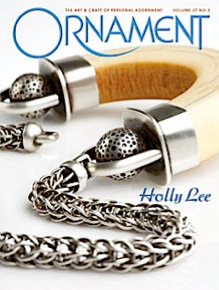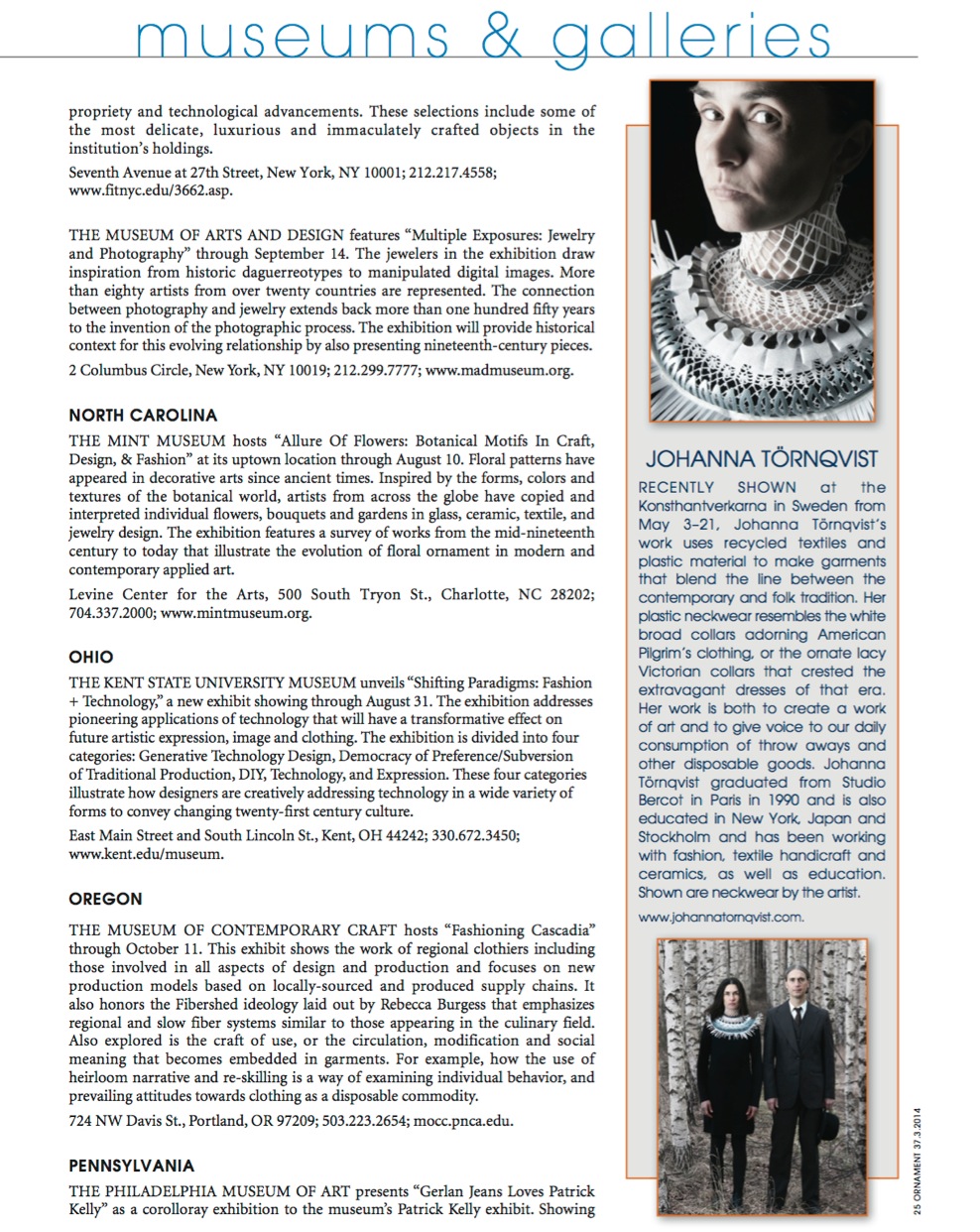 ---
MAY 2014: TEXTILMUSEET/TEXTILE FASHION CENTER, BORÅS
Workshop "Precious trash" at Textilmuseet
for the opening of Textile Fashion Center in Borås
23rd of May 2014
Program:
http://textilmuseet.se/aktiviteter/program
http://textilefashioncenter.se/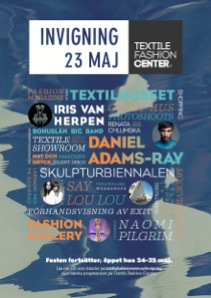 ---
MAY 2014: TEXTILMUSEET/TEXTILE FASHION CENTER, BORÅS
Precious Trash has been purchased by Textilmuseet
for the opening of Textile Fashion Center in Borås
http://textilmuseet.se/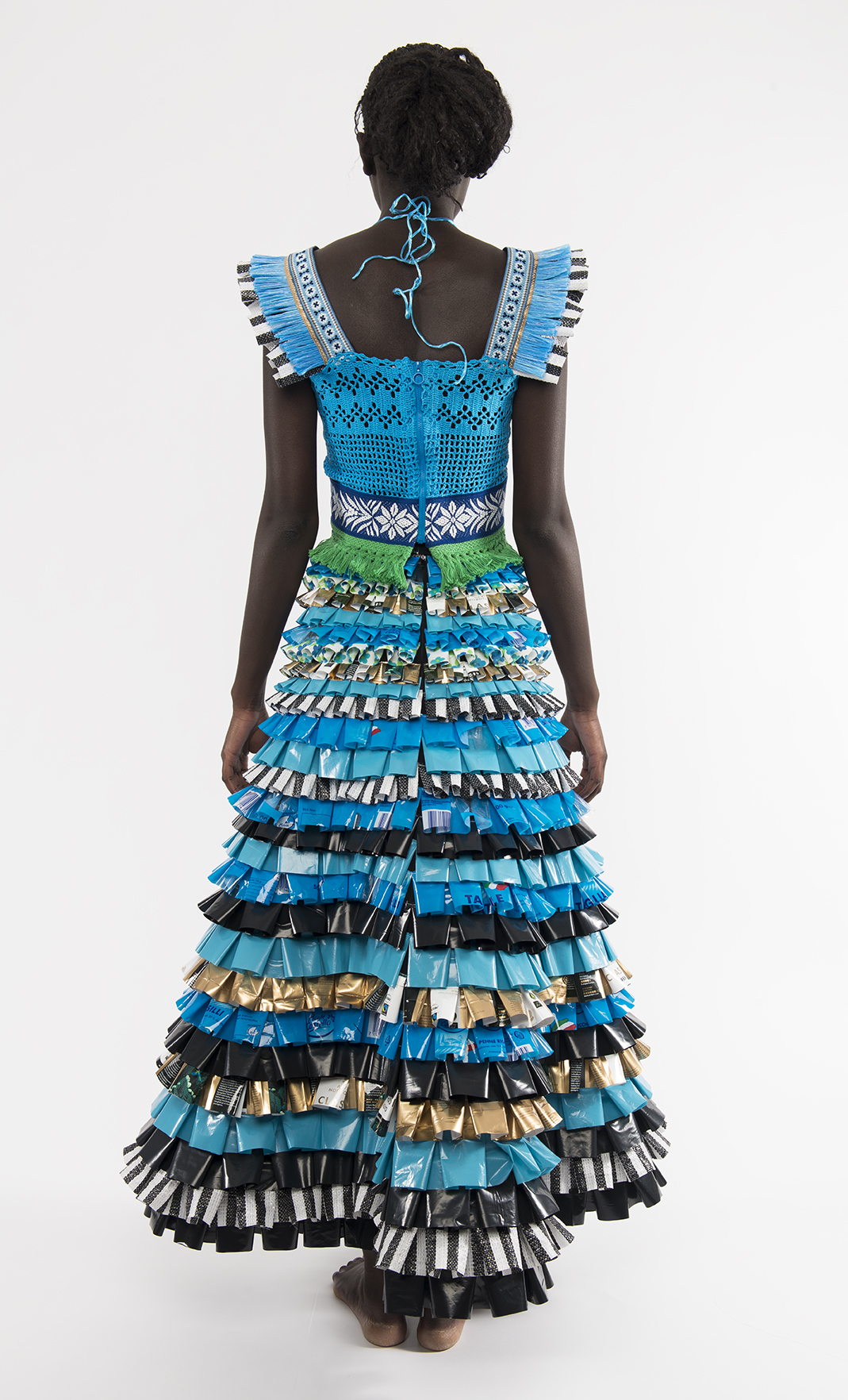 ---
MAY 2014: ABC NEWS SWEDISH TELEVISION
About the exhibition Smycka Halsen at Konsthantverkarna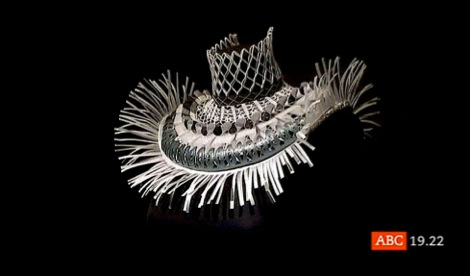 ---
MAY 2014: EXHIBITION "SMYCKA HALSEN", KONSTHANTVERKARNA 3-21st of May
VINGKLIPPT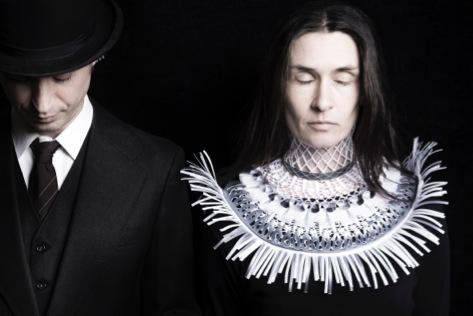 ---
APRIL 2014: KURBITS
www.kurbits.nu

---
JANUARI 2014: TAITO