OCTOBER 2012——GALERIE HANDWERK, MUNICH
Needleworks
Galerie Handwerk presents an exhibition showing the work of 30
national and international designers. The focus is textile and the
participants are exploring the subject with needles and threads.
---
September 2012: Jewelbook
INTERNATIONAL ANNUAL OF-CONTEMPORARY JEWEL ART 2012
Contemporary jewelry is unquestionably the result of thousands of years of history and research,
with present-day jewelers still using the same precious metals and stones as their predecessors,
but without ceasing to renovate, reinvent and experiment with materials, techniques and concepts.
Jewelbook is the result of international teamwork, showing contemporary jewelry handcrafted by
the world's finest modern jewelry artists. Jewelbook not only wants to show the most innovative
works in contemporary jewelry, but also wants to support jewelry as a cultural expression of our time
and will hopefully become an important reference work in this field of art. A tool to make jewelers even
more aware of what happens on an international level and to encourage the exchange of ideas and techniques.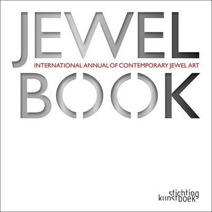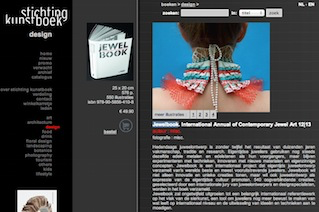 ---
August 2012: ICA Kuriren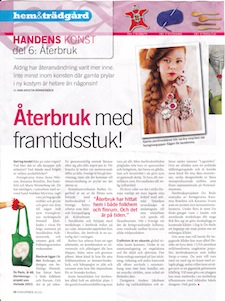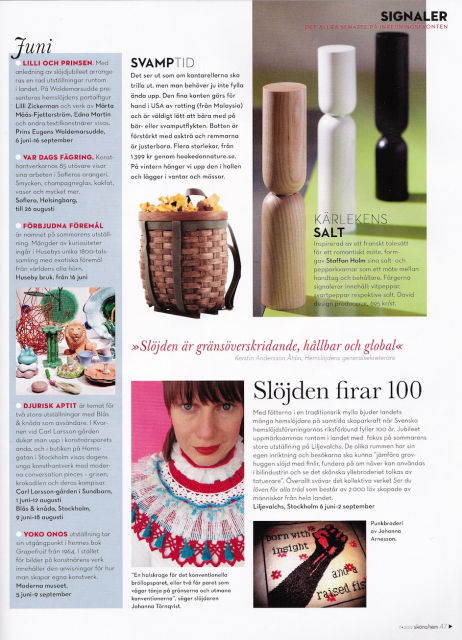 ---
July 2012: Sköna Hem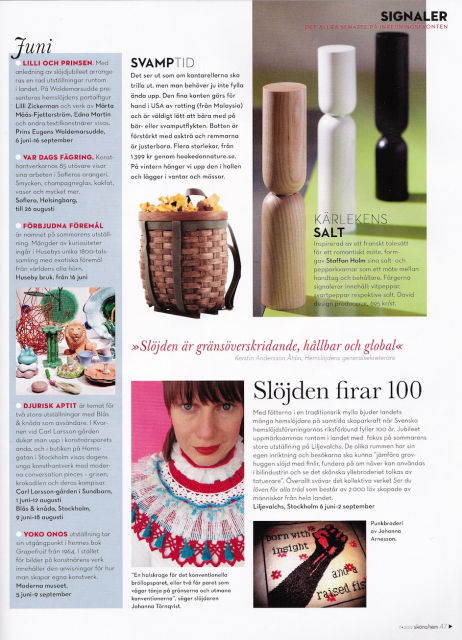 ---
June 2012: Liljevalchs in Stockholm.
HEMSLÖJDEN 100 ÅR: 6 juni – 2 September – Djurgårdsvägen 60. Celestial Twins.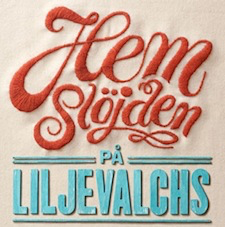 ---
May 2012, Sofiero slott:
Var dags fägring – Everyday Beauty – 17 May – 26 August 2012
Everyday Beauty – Crafts at Sofiero
The Konsthantverkarna craft association was founded in the 1950s and has made its name for its first-rate, innovative design. This summer you can see the group's contemporary crafts in the Orangery. Everyday items, exclusive objects and conceptual crafts worked in cement, glass, ceramics, metal and textiles.

---
April 2012: Falkenbergs museum